OUR CURRENT PROJECT
S.N.I.F. Dogs Switzerland's first project is about documenting that specially trained dogs with high olfactory skills are capable of detecting odour changes in human urine stemming from patients suffering from bladder cancer, by discriminating them from urine from healthy people.
Currently non-invasive methods for screening in high-risk populations for bladder cancer are urine analysis or urine cytology whereas invasive methods are cystoscopy. Urine analysis is sensitive but not specific for bladder cancer whereas urine cytology is very specific but not sensitive to detect bladder cancer. Cystoscopy is sensitive and specific but invasive and expensive.
PARTNERSHIP
This project is set up as a Partnership between
the association S.N.I.F. Dogs Switzerland as operational centre for such canine olfactory studies, and
the Division of Urological Surgery from the INSELSPITAL Bern, Teaching hospital of the University of Bern, as provider of the urine samples and keeper of the epidemiological and diagnostic data of the patients to be studied. The study is carried out under the leadership of
Prof. Dr med George Thalmann, Director & Chairman ;
Department for Biomedical Research, University of Bern.
PD Dr Bernhard Kiss, Senior physician ;
Medical Director, Urological Dept. Inselspital, Bern.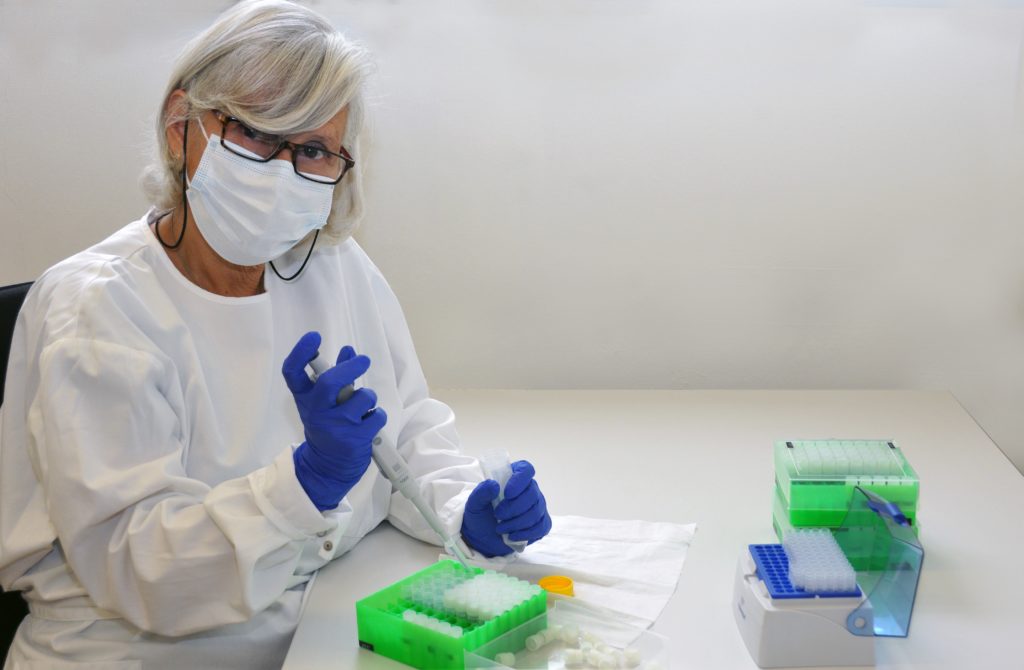 Edith Manuel, Study Nurse